The Zalaegerszeg test track is unique, the traditional test track features focusing on driving and driving stability are implemented together with the research and development infrastructure elements connection with future vehicles on multi-level system for validation. The proving ground provides not only dynamics tests for conventional vehicle, but it also allows validation tests for autonomous vehicles and electric vehicles.

In May 2016, the Government of Hungary decided on the implementation of the vehicle test track in Zalaegerszeg, with the view to assist in strengthening of native automotive R & D capacities. In line with this, Automotive Proving Ground Ltd. was established as a responsible company for managing and implementation of the test track; The task is to manage the conception of the proving ground, to fulfil the investment, to build the related automotive and engineering knowledge, to establish competitive operation and to create the customer network.

Track Vision

The first phase of the project has been finished and the dynamic platform, the first phase of the Smart City and the High-speed handling course with the Conference building and the Technical building have been inaugurated in May 2019. Further test elements like Braking Platform, University Test Track has been finished in 2020. Beside the remaining test tracks which are under construction, some facilities which help the self-driving cars' development, and further upgrades of the other previous sections are going to be finished by the end of 2021.

Essence Of The Project

Vision of the project: "Establish a full-range validation facility for the vehicles and communication technologies of the future enabling multi-level testing opportunities from prototype tests till serial products development."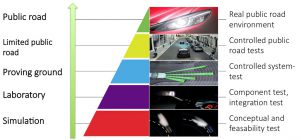 Track Elements
Summary

Services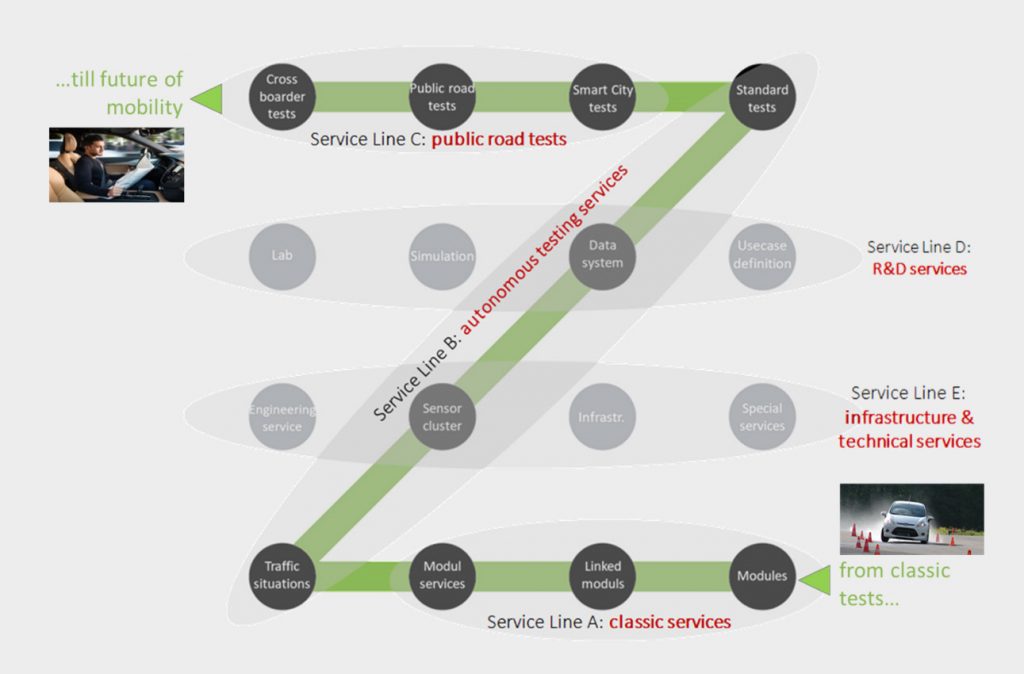 RTK correction service (@ 869 MHz incl. reciever modem)
Steering- and pedal robot applications
Vehicle localization up to 2-5 cm position accuracy
Synchronized target vehicle with Drive-by-Wire functionality
Standard EuroNCAP active safety scenarios
Vulnerable road user (VRU) test applications with belt-driven system
Vulnerable road user (VRU) test applications with small platform
Car-to-car applications

Unique complex test scenarios
Buildings